Yoga came into my life 20 years ago when I first moved to Pemberton. I studied at great length with Leslie Young and my yoga practice flourished under her encouragement and support. So inspired, I began a Teacher Training with her in 98. My son was born in 1999 and my yoga journey took on a more devotional practice as I became a mother of two children . My children are now 18 and 14 and I have been able to devote more time and energy deepening my yoga practice. This led me to Karma Teachers in Vancouver where I completed my 200 hour Teacher Training. Along with my Reiki training, I hope to provide energetic adjustments and encourage your body to move to its fullest potential both on and off the mat. My yoga background is varied, but grounded in alignment and breath connection. I have had magical experiences connecting with the breath to find mindful movement both on and off my mat. My focus is to bring an awareness to the power of the breath and how it can guide us through our lives. Whether in meditation, pranayama, asana practice, buying groceries, or challenging situations our breath is the key to connecting us to ourself, others and the world around us. Please join me to share a dynamic, compassionate practice where we can change our relationship to gravity, explore and breathe together.
Love for life and nature led Tanya to open her eyes and heart to a lifestyle guided by the ancient wisdom of yoga. She loves to teach traditional styles of yoga and also enjoys bringing diversity to her classes through her training in Ashtanga, Akhanda, Sivananda, Vinyasa and Thai Yoga Massage. Over the years, she has met people from all over the world and has come to realize that a common thread that weaves through each person is a deep longing for lasting joy, peace and love. It is Tanya's intention with the many paths of yoga to inspire others to experience the joy, peace and love that is ever-present as the essence of their own being.
Tanya is an Experienced Registered Yoga Teacher at the 200 hour level (E-RYT 200), an Advanced Registered Yoga Teacher at the 500 hour level (RYT 500), has co-created a registered yoga teacher training program (RYS 200) and has been teaching yoga in Whistler and Pemberton since 2006.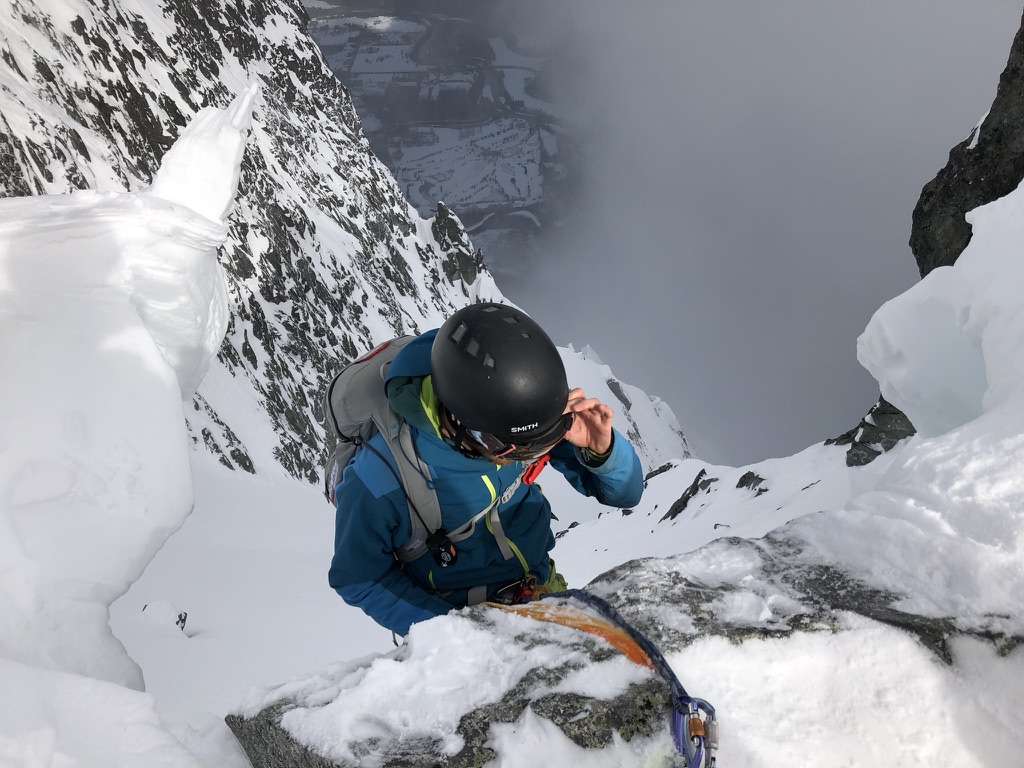 Steve's practices of yoga started much before he knew anything about, or had even ever seen any examples of yoga poses. As a young teen with an extremely busy (and difficult to manage) mind, he was interested in gaining clarity of mind or accessing a space of his inner silence. Through being in nature (mostly skiing & snowboarding), and through music he was able to find some states of cohesion where the wildness of his mind was stilled momentarily and the body and mind could work together in unison; these forms of active meditation were a relief from the seemingly nonstop battle with the fluctuations of the mind.
Seeking for a greater understanding of this inner space, he began studying Eastern philosophy at the age of 13 in the form of Buddhist teachings. When yoga started to come into his life, he was drawn back to his early years reading Buddhist scriptures. He saw the same essence in the teachings of yoga as he did in the Buddhist teachings presented in a way that made more sense to him. He continued his journey into Yoga, but was inspired to make this his life path when he met his teacher, Dharma Mittra. Steve has completed Advanced- and Senior-level training with the living master Sri Dharma Mittra (500- and 800-hour trainings), as well as assisted at his teacher's side. Since completion of his formal training, Steve has continued to study with his teacher, receiving countless hours of private instruction. Much like Dharma, he has been drawn towards being a teacher of teachers; he now sits on the faculty of Karma Teachers Revolutionary 200hr Teacher Training as a lead teacher, developing and delivering the curriculum involved.
Check out more on Steve at: http://www.stevefazzari.com/
My love for yoga started 12 years ago and it was during a three-month adventure to Nicaragua in 2010 when I started practicing daily and discovered a desire to learn more about yoga. I attended the Yandara Yoga Institute in 2012 and became a 200 RYT. Since then, I have furthered my studies by becoming a certified Yin Yoga Instructor and Stand Up Paddle Board Yoga Instructor. More recently, my keen interest in anatomy and the body have led me to become a certified massage and bodyworker. My training in yoga and massage and bodywork has provided me with a deeper understanding of how the mind and body can work together to find balance.
My love of being on the water and practicing SUP yoga has taken me all over the sea to sky corridor and beyond. I love seeking out new places and taking in the amazing energy and scenery our beautiful landscapes have to offer. There is truly nothing more rewarding than being on my SUP and experiencing the great outdoors at the same time.
In addition to massage and yoga, I have a passion for creating yoga inspired jewelry and accessories and I am often found spending countless hours at home being creative with my beads, stones, sewing machine and essential oils. Since moving to Pemberton, I have had the opportunity to share my love of teaching yoga and creating mala beads with friends and students.
Some of the best decisions made in this life have been inspired by my now young adult twin boys - Yoga being one of these life enhancing directions. The inspiration, almost two decades ago, was to maintain/build physical strength, mobility & most importantly sustain grounding peace!
Studying different yoga lineages and healing modalities has been a life long journey. I hold dear the teachings of Baba Hari Das, Leslie Young, Kashi Richardson, Sarah Man-Jo & Adyashanti. Having taught yoga extensively both locally, overseas as well as in elementary and secondary schools I am currently a practitioner of:
Biotensegrity, therapeutic movement, nervous system awareness, breath, interconnections with body systems & our cellular community.
~ Operator/Owner of Tadasana Wellness
~ PEMF (Pulse Electro Magnetic Field) provider. One of a small handful in Canada
~ Live/Dry Blood Analyst (Nutritional Microscopy)
~ Thai Massage Therapist
See the Tadasana page for more info and to book an appointment!
Between adventures, Raelene began to study her love of movement, completing a B.Sc. in Kinesiology, followed by a Masters in Counselling Psychology at UBC. Yearning for connection in the busy city life, she found Yoga as a place to ground down and started exploring the mind, breath, spirit, and emotion in a different context. She completed her first 200-hour teacher training training in 2012 with Anna Laurita in Mexico where she remained for the year teaching Yoga, riding horses, and playing on the beach. She has since completed a mentorship with Suzanne Slocum-Gori, her Yin Teacher Training, and a Yoga for Youth Training with Ryan Leier. Raelene is passionate about incorporating the many facets of her knowledge into a system of continuing education, she is an integral member of the Karma Teachers 200-hour Teacher Training faculty and facilitates trainings for schools on incorporating Yoga & Mindfulness into classrooms..
Raelene loves teaching Yoga and hopes to create a space for sweat and play where everyone laughs, sweats, cries, and breathes as ONE.
Read more about Raelene at www.raelenehodgson.com.
Judy has always been curious and loves to live creatively with the flow of life. She is always learning and exploring. In times of transition when feeling lost, or in times of grief, or when faced with health issues yoga has been a path to become awakened and balanced. Classes are steeped in tradition with the intention of developing awareness and joy in the present moment.
From an early age, Hilary has used asana, pranayama, silence and sound to cultivate equanimity in mind and body. These timeless tools are essential in the healing the broken bones, stiff knees and achy hearts of experienced and beginning yogis alike. Her classes supplement any lifestyle, so come as you are!
Hilary is a Registered Yoga Teacher (RYT 200) focusing in gentle flow, hatha, restorative practices. She is a pro patroller with Blackcomb Ski Patrol and has been skiing and teaching in the area since 2013.
Crystal brings her warm energy to every class. She values the lasting impact the practices of yoga have had in her own personal journey and that is what continues to inspire her to share yoga others. Through intentional sequencing, breathwork, personal inquiry, and meditation she teaches classes that focus around inner healing, connection to spirit and accessing the transformational gifts of yoga!
Crystal's teaching journey began 8 years ago with her first 200-hr training with Tina Pashumati James and Tanya Di Valentino; following this she has completed teacher trainings in Prenatal and Adaptive Yoga. She continues to seek out learning experiences through immersions and workshops from a variety of different teachers and lineages in yin, restorative, and vinyasa and power yoga. She feels really blessed to have taught alongside some inspiring local teachers who's offerings have left a lasting impact on her.
She lives in Pemberton with her family enjoying mountain lifestyle!
Movement heals. Rya has worked in the field of movement for over 20 years. She holds a bachelors degree in Human Kinetics, program Exercise Science, from U.B.C., a Bachelors of Education from S.F.U. and studies in nutrition.
She completed her advanced yoga teacher training in Rishikesh India, studying Akhanda Yoga, including prenatal and restorative training. Rya is currently studying meditation through Vipassana.
Rya is also a mother. After giving birth, new experiences in her physical body lead her to Pilates. The classical Pilates system assisted Rya in regaining her physical strength and agility, so she can move with ease and grace with her child, in her yoga practice and throughout the rest of her daily activities. Rya completed her Classical Pilates apprenticeship at Whistler Pilates. Rya is certified in the Core Confidence program; exercises designed to help retrain your centre postpartum.
Rya's understanding of the body and love for learning shines through in her practice.
Rachael's deep connection to the wild is what called her to settle roots in the mountains of British Columbia. It was here in BC where found her teachers and dear friends Tina Pashumati James and Victoria Grace Lopez. "It has been, and continues to be a great privilege to learn from these two truly wild women.
It's not only a calling to share the teachings that have been passed down to me but it's also an hour and a true gift to my own journey in this life".
Rachael has a profound love and respect for the wild and for all living beings within it. She's a passionate animal activist. Over her years spent in BC she's volunteered for Whistler Animals Galore - WAG, the Get Bear Smart Society and is currently the Executive Director for Pemberton's animal shelter - PAWS. It is here she is grateful to have a platform to speak up for those who cannot speak for themselves.
"If you go off into the far, far forest and get very quiet, you'll come to understand that you're connected with everything". ~ Alan Watts
Shantih Shantih Shantih
One of my most influential teachers, Nora Maskey often describes yoga as "the invitation to know oneself better". This remains one of my favorite lenses through which to view the innumerous gifts a Yoga practice offers each time we carve out space to be present with ourselves on our Yoga mat or on the stage of Life. With an ever present sense of curiosity for the innate intelligence of the body, the wisdom of the breath and the ongoing challenge of observing a busy, bossy mind, the simplicity of this invitation has served to keep me inspired as a student of Yoga throughout the last 11 years.
I taught Yoga for 6 years in Calgary before moving to Pemberton in 2016. I have completed two separate 200HR teacher training's with a focus on vinyasa flow and Anusara styles as well as obtained over 100 hours of specialization in anatomy and biomechanics. I have had the opportunity to study with Martin Kirk, David Garrigues, Kelly Kamm, Nora Maskey and most recently our local gem, the brilliant Natalie Rousseau.
To me the very essence of Yoga is connection, through cultivating a deeper connection to our selves we inevitably connect more deeply to our community and more easily recognize the interconnectedness of all life. Community connection is something I value deeply and am excited to share my experience of Yoga with the inspirational community of Pemberton.